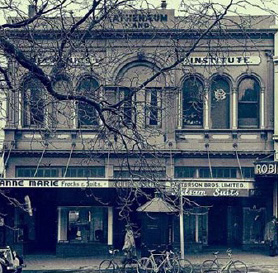 The Athenaeum opened to shorter hours at Level Two of the Covid 19 emergency.
We have decided to continue them over winter and will return to normal hours after Daylight Saving starts in September.
Until then we will open at 10.30am and close at 4pm Monday to Thursday.  On Fridays we will close an hour earlier at 3pm.
Subscribe to our newsletter for updates
Categories
Blog Archive